Dedicated to Formulation Development on an exclusive basis
Avivia is an independent pharmaceutical contract R&D organization in the Netherlands that offers a unique complementary range of services in the field of Pharmaceutical Formulation Product Development.
Pharmaceutical R&D Services
Avivia offers pharmaceutical formulation development services, problem solving and troubleshooting, with small scale GMP batch manufacturing for a variety of drug product dosage forms : Read More
Analytical R&D Services
Dissolution Lab Services
Excipia ™
Comprehensive drug development programs
From troubleshooting to full service CMC development programs with small-scale GMP production

Our flexible and experienced multidisciplinary teams offer fast-track pharmaceutical R&D services in addition to comprehensive development programs where we take up projects from the start and deliver products tailored to the needs and interests of our customers.
Our approach is fully integrated and combines distinctive hands-on pharmaceutical and analytical development work (formulation & CMC). Besides developing new products clients approach us with development programs that have derailed or – in the worst case and despite all previous efforts – have reached a dead end in their in-house laboratories or other service provider.
We support our customers with early-phase opportunity and strategy evaluation by performing detailed literature searches and reviews, defining freedom to operate and development strategies for regulatory, patents, formulation development and manufacturing.
In the subsequent pharmaceutical R&D phase we provide pre-clinical formulations and prototype development in combination with full analytical support.
Active Pharmaceutical Ingredient
The Active Pharmaceutical Ingredient (API) is the part of any drug product that produces the intended effects. Consequently the API characteristics are crucial for a well performing product. Avivia focuses mainly on small molecules (including peptides) and is able to improve API properties by altering for example its morphology, stability, solubility and availability.


Pharmaceutical Drug Product
A pharmaceutical drug product consists of (multiple) API('s) and excipients and can be developed in a large range of applications. The extensive knowledge of Avivia, release a variety of product possibilities ranging from parenterals to oral solutions, to controlled release tablets, microcapsules, self-emulsifying drug delivery systems (SEDDS) or to implant technology.


Excipient Selection

Excipients are either naturally/naturally derived or synthetic/semi-synthetic. In all cases, they are obtained by chemical processing of a raw material that is usually of animal, vegetable or mineral origin. With its dedicated platform Excipia, Avivia offers fast and flexible hands-on solutions and troubleshooting services to:
discover and compare the concealed composition and properties of excipients,
identify, confirm and quantify individual excipients in a drug product,
recognize and control unknown Functionality Related Characteristics of excipients in your drug formulation.
guide excipient manufacturers to select and control their feedstock, production processes and optimize product reliability and consistency
pick the most appropriate excipient manufacturer, select the most suitable grade, or define customized specifications to control product performance, quality and safety.


Team Work
At Avivia we work in small multidisciplinary pharmaceutical expert teams, allowing the analytical researchers to be directly involved in the process of pharmaceutical formulation development.
For example: The knowledgeable researcher can develop effective dissolution methods, and significantly more important information can be derived from each dissolution test. Educated observations made by the analytical researcher during and at the end of the dissolution test provide valuable data about disintegration, hydration, swelling, erosion, particle size, granulation and coating properties, floating, cone formation, sticking, etc. Discussing these observations during interactions with the pharmaceutical developer, offers additional guidance in the evaluation of dissolution profiles, release mechanisms, excipient performance and setting process parameters.


Transfer to cGMP and small scale GMP production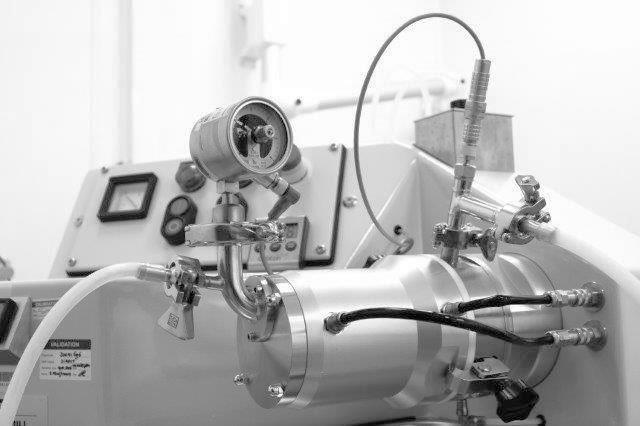 In the final phase Avivia takes care of the investigational medicinal product dossier (IMPD), analytical method transfer, CMO selection and scale-up. Avivia has a flexible small-scale pharmaceutical GMP production area with state-of-the-art equipment.
Your project is in good hands
Having decades of hands-on pharmaceutical development experience with a wide range of (complex) technologies and the complete scala of finished dosage forms, Avivia's pharmaceutical experts are able to fully execute and/or support the pharmaceutical development of any finished dosage form, formula or process, as well as the transfer and scale-up of a developed product to an external cGMP manufacturing facility or to our new small-scale pharmaceutical GMP production area.
Once a suitable pharmaceutical formulation has been found our next focus is to support the creation of novel Intellectual Property to protect the product in the market.
With our pragmatic and creative development mentality we deliver what a client needs. We perform best by exploring the rationale behind the request in close collaboration with your team.
In our pharmaceutical lab facilities we can handle almost any small molecule API, including highly potent compounds, hormones, anti-infectives and controlled substances.
We specialize in oral pharmaceutical dosage forms but also have development projects running in parenteral, intravitreal and topical therapies.
An extensive platform of pharmaceutical technologies is present and includes aseptic filling, dry/wet granulation, tableting, spray drying, micro-encapsulation, and (hot melt) extrusion. In addition we have a full range of analytical test equipment available to support the development.
Pharmaceutical Development Services
A unique pharmaceutical development boutique.
Excipient Characterization Services
Experts in excipient analysis, reverse engineering, formulation support
Pharmaceutical Silica Services
We Master Pharmaceutical Silica Solutions